ASRS Services
About
After introducing the first Automated Storage and Retrieval System (ASRS) into Taiwan, NTU Library officially launched the ASRS Service Center in 2018. The ASRS is located on the basement floors of Zonghe Lecture Building on campus, and the ASRS Service Center on the first floor of the building, which is convenient for faculty and students to collect requested books.
Service Feature
◎ Convenient! You can place a request at any time through NTUL Discovery System (SLIM).
◎ Rapid! The requested item is ready for you to pick-up just in 2 minutes at the ASRS Service Center during service hour.
Service Hours
| | |
| --- | --- |
| Service | Service Time |
| ASRS Center Opening hours | Mon-Fri 9:00 am – 5:00 pm |
| Submit the request at service counter | Mon-Fri 9:00 am – 4:40 pm |
| Request items through NTUL Discovery System(SLIM) | 24H |
*Closed on Sat, Sun, maintenance days, national and school holidays.
*Closed for maintenance:
2022 4/20、5/18、6/15、7/20、8/17、9/21、10/19、11/16、12/21
User Guides
Requests for items to be retrieved from the ASRS can be submitted in person to the service counter at the ASRS Service Center, or by using NTUL Discovery System (SLIM).
Visitors can submit a request for items in person to the service counter only.
Students/ Faculty/ Staff of NTU

Members of NTU are suggested to submit the requests for items through SLIM in advance. Once the requested item is available for pick-up, library will send a notification to both the requester's circulation record and email simultaneously. All requested item will be held for 5 days. If the requester does not pick up the requested item in 5 days, he or she will forfeit the right to claim the requested item. The item will be moved to next requester in line.
The number of request per reader is limited to 30 items. In other words, if a reader requests items from various library collection at the same time, the limitation of request is 30 items in total. Items with the policy of"Not Loanable"can only be used in the ASRS Service Center.

Visitors

Any visitor who would like to request items from ASRS storage, please submit a request at the service counter. Visitors can only use requested items inside the center.
Visitors can only request for items with the status of "item in place".
3 Steps to Request Item
Step 1.

Items held in "ASRS Service Center" can be found in SLIM.
If the item's status is "Item in place" and its location is "ASRS Service Center", you may place an online request.
Before you request item, you need to login in following the direction of the page.

Step 2.

After logging in, click "Request".

Next, please select the pick-up location, and then click "Send Request".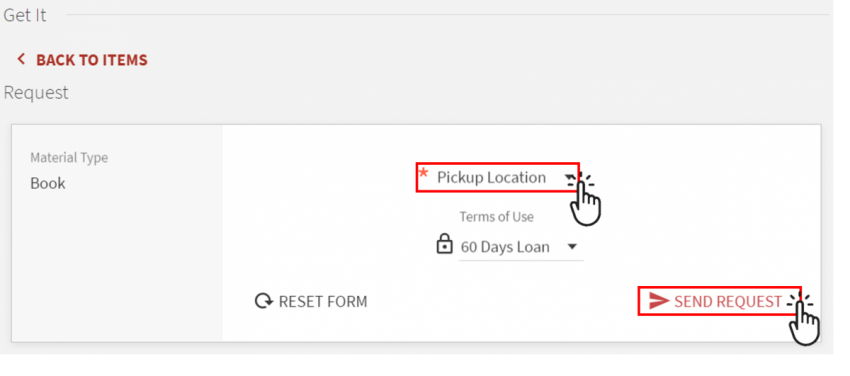 ( "ASRS Special Collections" or "ASRS Reference Books" are limited to pick up at "ASRS Service Center" only. )
Step 3.

After successfully requesting item, you will receive an email notification through your email account.
After receiving notification, please pick up your requested item at the designated location.

Notice:
For the items located in "ASRS Retrieval Collections (Click "Closed Stacks Retrieval Services" link below to retrieve)", you may place an online request. Please visit the webpage below and read the instructions: "National Taiwan University Library Closed Stacks Retrieval Services".
Facilities
Scanner, photocopy machine are available in ASRS Service Center.
Service Location
ASRS Service Center (1st floor of Zonghe Lecture Building) (MAP)
Contact us
If you have any suggestion or comment about our services, you are welcome to contact us.
NTU Library ASRS Service Center
Add.:No.1 Sec.4, Roosevelt Rd., Taipei, Taiwan, R.O.C.
TEL :02-33669836 Email:ntulibcs@ntu.edu.tw