[Notice] Description of Service Adjustments Related to Library Closure

2021.07.28 update

During the library closure due to the COVID-19, related services will be adjusted as follows from May 17th to August 1st

Service items
Adjustment description
Service hour

10:00-16:00 from Mon. to Fri. (Closed on National day, Sat. and Sun.)

Service desk location

The left cloister on the first floor of the library (Near 1st Student activity center)

Online reservation and borrowing service

All book collections will be reserved online. The library of the Department of Physics and Mathematics is limited to the application/entry and exit of the staff of the building.
Designated reference materials can be borrowed 24 hours. The designated reference books of the Chemistry, Library and Information Science, and Oceanographic Libraries are restricted to the library for viewing.
The collections that are restricted to the library can only be used in the library, or some collections are not provided.

Retrieval Service
Extension of loan period

The loan period of books and audiovisual materials can be extended to 90 days and can be renewed by readers.
The due date is 5/12~7/30 of borrowed collections, the due date is extended to 8/2 (except for the reserved collections) The due date of recalled collections is extended to 8/2.

Overdue fine

Not accumulate overdue fines from 5/15 to 8/1

Intercampus Loan Service

Suspension of Intercampus Loan Service since 5/19.

Other service

Electronic resource services, payment of overdue fines, review of leaving school and resignation, interlibrary cooperation services, submission of thesis, etc

Alumni borrow book Service

For alumni who can borrow books, the validity period is still valid after 5/15, and the relative number of days will be automatically extended when the epidemic slows down or ends.
Please pay attention to the announcements on the library's website for the service adjustment and opening hours of each branch libraries : (ASRS Service Center、Math Library、Physics Library、Chemistry Library、Oceanography Library、Library and Information Science Library、Law Library、Koo Chen-Fu Memorial Library、Medical Library)

The above services will be adjusted according to the epidemic situation. Readers who have borrowed books should use online renewal, book return box, and mail return services to reduce contact with people. Thank you for your cooperation and understanding.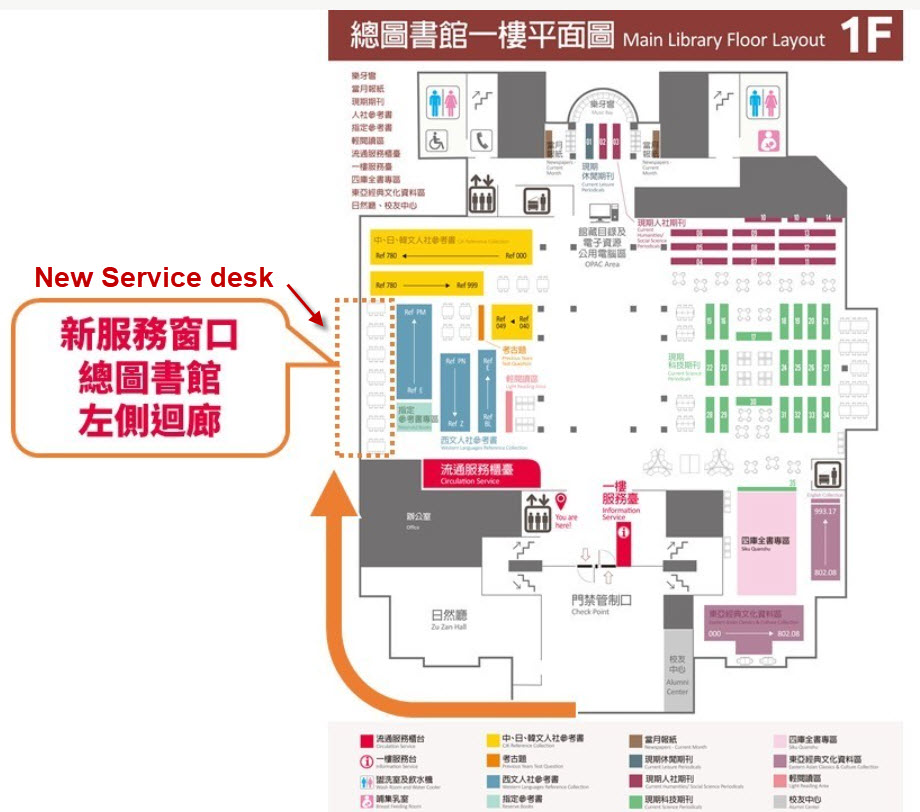 If you need any help, please contact Reader Services Division, NTU Library
TEL : 02-3366-2353
Email : tulcir@ntu.edu.tw